Preparation time

10 mins

Cooking time

15 mins

Difficulty

Serves

3 people
Meal course

Posted on

November 9, 2015
500 gm

1 pieces

0 as required

1 tspn

5 pieces

6 pieces

1 tspn

1 tblspn

0 as required

3 cup

0 as required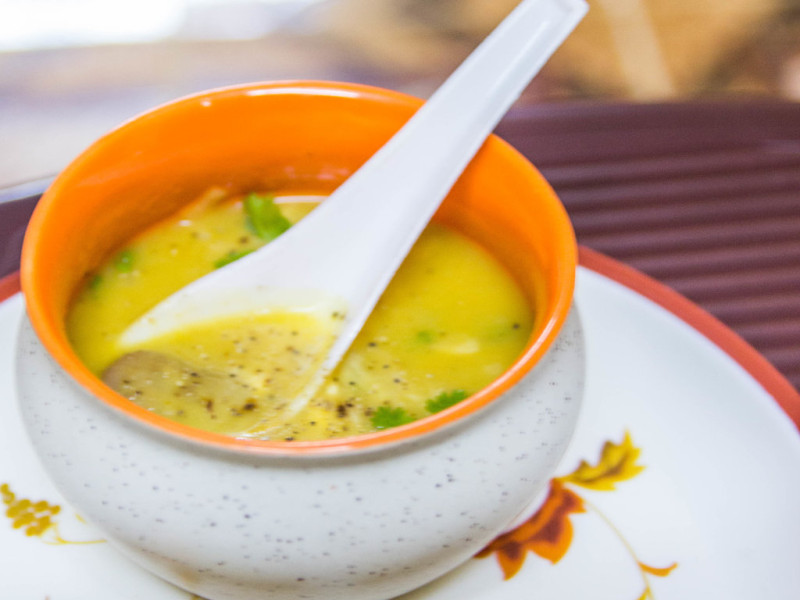 Yellow pumpkin is one of the best ingredients for soup because of its flavour and health benefits. This soup is simple and have a subtle taste to relish at any part of meal course.
Method:
Add butter and 1 tspn of oil in a skillet.
Saute garlic cloves,onion and pumpkin pieces with needed salt.
Once pumpkin starts turning very light brown, remove it from heat and cool down.
Meanwhile, add 2 cups of water and boil potato pieces,sprouted double beans with salt.
Make a puree of the pumpkin-garlic mixture.
Once the potato is boiled completely, remove potatoes and retain the stock with beans.
You can add the boiled potatoes and blend with pumpkin puree.
Mix the puree with stock and heat the soup in simmer.
Add coriander powder, pepper powder and adjust salt.
Stir until it reduces to a creamy soup. Add coriander leaves for garnish.
You can also add a teaspoon of fresh cream at the end. It will not be needed as pumpkin and butter itself will end up creamy.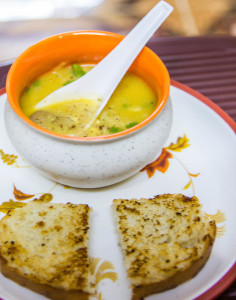 The soup goes well with some garlic bread pieces.
Yellow pumpkin helps in weight loss and loaded with vitamins.
Double beans gives a buttery taste and can be sprouted within 2 days with enough moisture. You can also try it with butter beans.